India has emerging lot of problems in Aadhaar and its privacy issue.Government of India has taken several measures to
improve the privacy of Aadhaar
.The thought of all Indians nowadays is Aadhaar is the threat to the Mankind.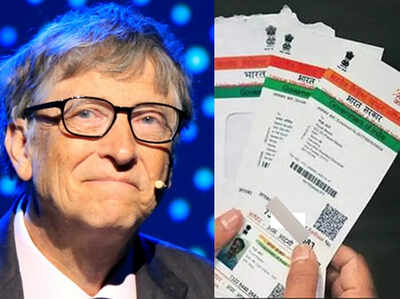 The tech Giant and the Billionaire Microsoft Founder Bill Gates talked about Aadhaar in a exclusive interview in
CNBC TV18
.Moreover in India Aadhaar has emerged upto
27 petitions
in the supreme court.Aadhaar holds the data of
biometric identification
of individual users,personal information etc.
Bill Gates about Aadhaar
Aadhaar prevents Somebody else to be a fake someone on government payroll.
and also said that
Aadhaar only prevents one from accessing things he or she not meant to have access to
.
The basic concept of Aadhaar is for the Identity mechanism.Bill Gates bad about that Somebody thinks that Aadhaar is a Privacy concern.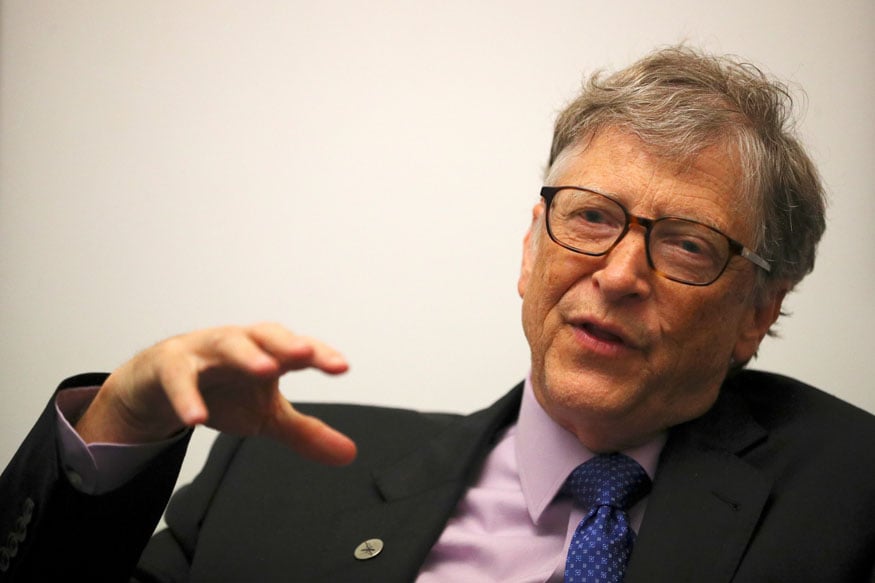 Aadhaar And Authority UIDAI is safe
Bill Gates Says Aadhaar data,Government And Aadhaar authority is safe and security maintained and cannot be breached.
Privacy concern is about the Application
If your are using Aadhaar for your taxes and your benefits then who has the access to your that information.Although it is an
arbitrary 12 digit Number
.it is the privacy of the application to see the Land Registry,voting service all are super important said Bill Gates.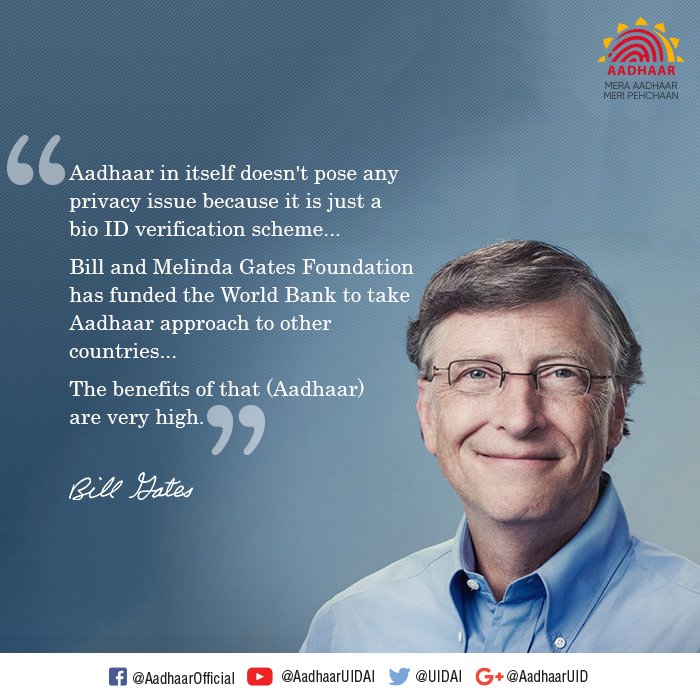 Aadhaar is a Upside Development for the Country
Earlier in his lecture "
Technology for Transformation
" Bill Gates said Aadhaar is something that had never been done by any government,even by Rich country's.
Conclude that India's are Up in the Technology Development Country Like Aadhaar.