Asus brand new laptop are going out to emerge in 2019.It is Dual Screen laptop with
AI powered vision
.By the name Dual Screen itself it become the most popular in the market Even more this laptop is AI powered.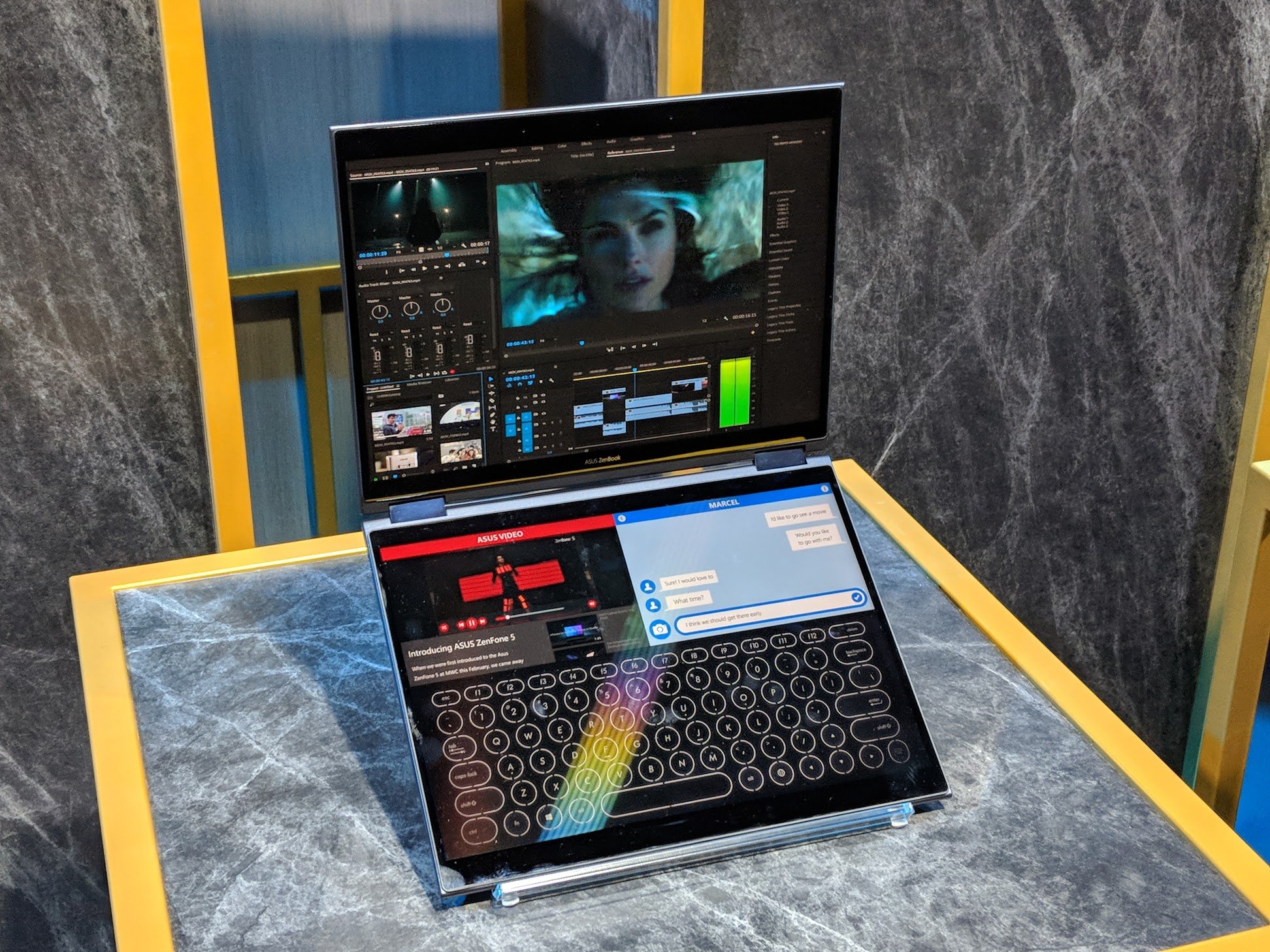 After announcing the new ZenBook Pro Lineup Asus took to the stage at
Computex in Taipei
.Project name of this new product is
Precog Dual-Screen Laptop
.
First look of the Dual screen laptop
Company's note
"
We Plan to Make it Real,Not Vaporware
"said by Asus global pc and phone marketing senior director Marcel Campos.2019 will be a Artificial Intelligence year for Asus.
AI powered Laptop
Asus is most keen on its Dual-Screen Laptop must be AI Powered.
What is AI Powered??
Here comes Asus is unique in its Technology.
Two Screen in the laptop can predict how you will want to use your laptop.
It find itself any mouse or keyboard is present near the laptop.If it is not present it will take you to the Virtual ones that are powered by Asus.
It will also predict where your fingers are over the laptop and to the moving of your fingers it moves its Virtual Keyboard.Next level of AI technology is going to powered in this Dual-Screen Laptop.
Facial Recognition Powered
Facial Recognition is also powered for the face unlock and with most advanced AI technology.
Specs of Laptop
Laptop will be working in tent mode,normal laptop mode,book mode and flat mode.
And for business purpose Precog will keep a eye on your meetings and conserve the Battery accordingly.
Where finger are adapted it moves keyboard to its finger position.
Adaptive input It recognises where any external keyboard are present near to the laptop.if it is not there it would make one screen as virtual keyboard.