Fortnite a most epic game and third person
online shooting game Battle Royale
is
offering a give away to the Fortnite users if you enable the two factor authentication
.The give away is going to be a
"Boogie Down"
Dance emote for its players.Fortnite users and Battle Royale Gamers hurry up!!!
Why enable Two Factor Authentication????
This security measure is taken to secure your Fortnite acounts from the hackers.Even if someone stole your password.they would still need to get access to your account only by completing two factor authentication.This two factor authentication adds extra layer of security to the Users account.
How it works???
When you log in your account with user name and password.
If the password and user name are correct.
It sends a OTP or pin to the Registered mobile number or the Registered Mail id.
If the pin are given correct.then it allows user to access to the account.
Outcome of this update
Since Fortnite has 125 Million users all over the world.Enabling two factor authentication could bring a great level of changes among people.A recent report says only half amount of internet users are enabling Two factor authentication.Many of us are without knowledge of it.Since Google,facebook etc are already announced a feature of tow factor authentication.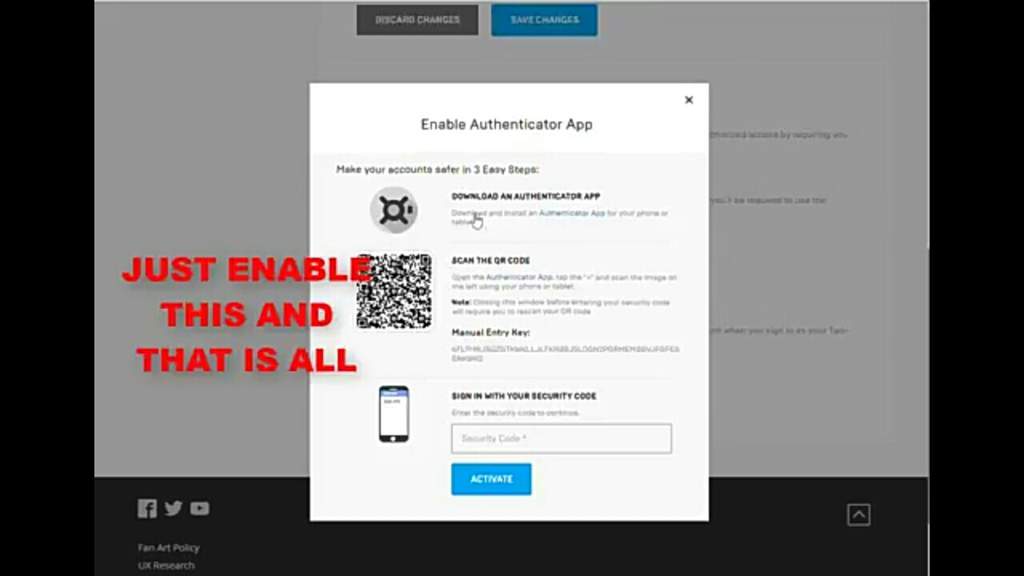 How to enable Two factor authentication in Epic games??
Goto website Epic games.
log in with your credentials.
In the account setting look for password and security.
Epic games allows you to enable two factor authentication by email or app.
Yow will get an Boogie Down Dance Emote for its players.
This two factor authentication help to prevent from the fortnite fake apps.Since fortnite is not supported with Play store and hence it needs extra layer of security.
Share this and support my blog .