Google accidentally added
UIDAI toll free number
in the
Android version given to Indian manufactures in 2014.Google
apologized for this was happened on their side accidentally.
How its Revealed
This latest problem was questioned by the French hackers.After on checking the Android phone which is defaultly Saved the UIDAI helpline. this problem has confirmed.Some were used to think Saving one contact number can cause security issues?? For this my answer it is a privacy problem and it shows how the UIDAI security And Aadhaar.
Behalf this problem,the UIDAI helpline number is saved in Android phones who doesn't have Aadhaar number also.So it is confirmed that this problem has not arise by the Telecom Service providers.By whom it is happened??
Causes for this problem
This problem is arise From the tech giant Google.It created a shock among various users.Google with no regrets accepted that the problem was caused by them.Due to this concern,the latest upcoming Android devices are saved with the helpline number UIDAI .
Iphone also it affected
Almost most of the Iphone users are also affected.Google answers this the
syncing of Gmail
in the phone may cause the UIDAI helpline number to save by default.
Google Acknowledgement
Google has acknowledged for this problem in their Twitter page.the acknowledge is as follows.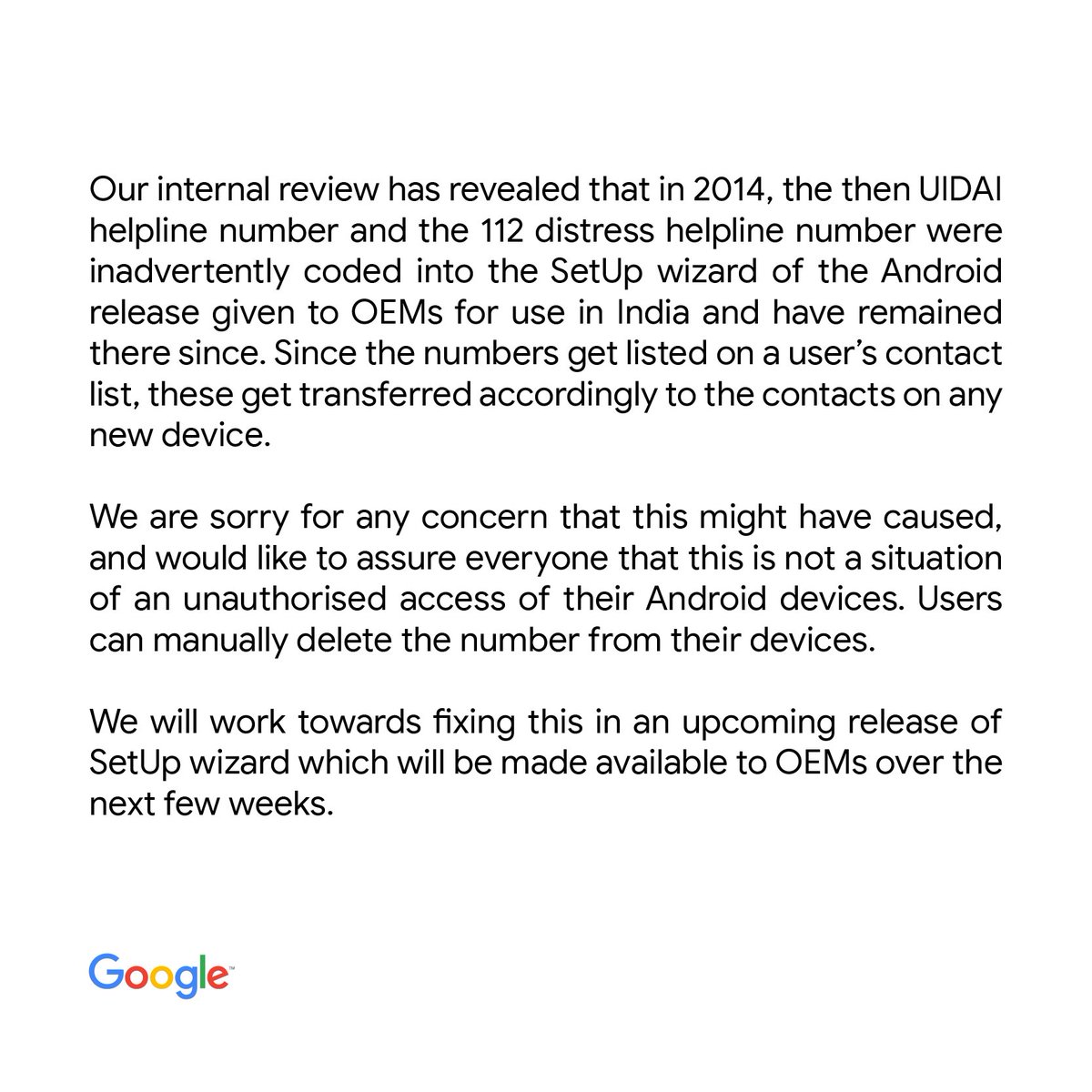 Google report
By this default UIDAI number none of the information can be stealed from the mobile.
This can be manually done by Deleting the contact(UIDAI).
Latest setup wizard will be going to launch soon.
UIDAI helpline and Email was updated by Google in the year 2014.
Aadhaar safety is ????