Sarkar
Tamil movie teaser has launched in YouTube on 19th October 2018 evening at 6PM. The movie creates an high level of attention and Big hope among the people. On the day of the audio launch itself the movie create a big deal among the people. Eager Waiting of the people has created lot of records in YouTube and in bolly wood history.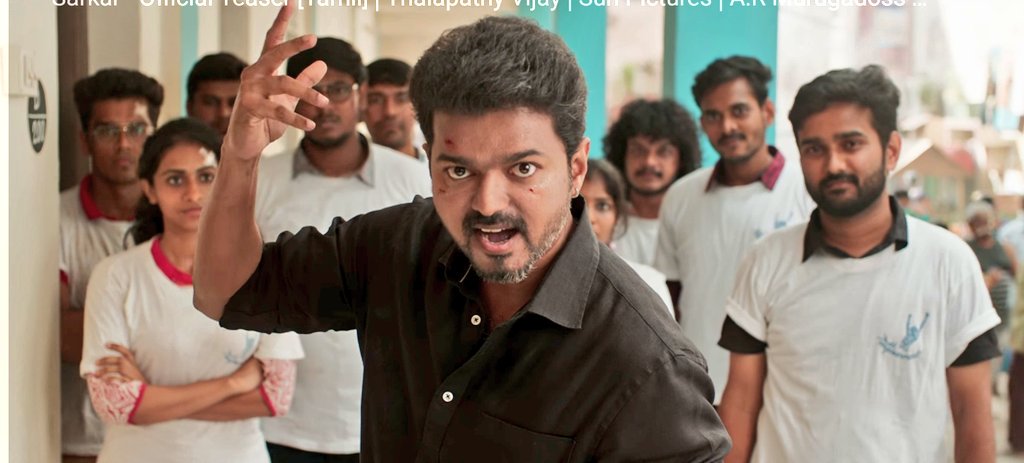 In this movie Sarkar there were a big team behind the movie
Starring Thalapathy Vijay and Keerty Suresh Directed by AR Murugadoss. Music by AR Rahman.
YouTube Crash
Evening 6pm the teaser was uploaded on YouTube. Uploaded by the channel Sun TV. Within 10 minutes of uploading the teaser it breaks out into one million views. The views are counting enormously and the traffic raised on to the YouTube servers.
Sarkar teaser link
Youtube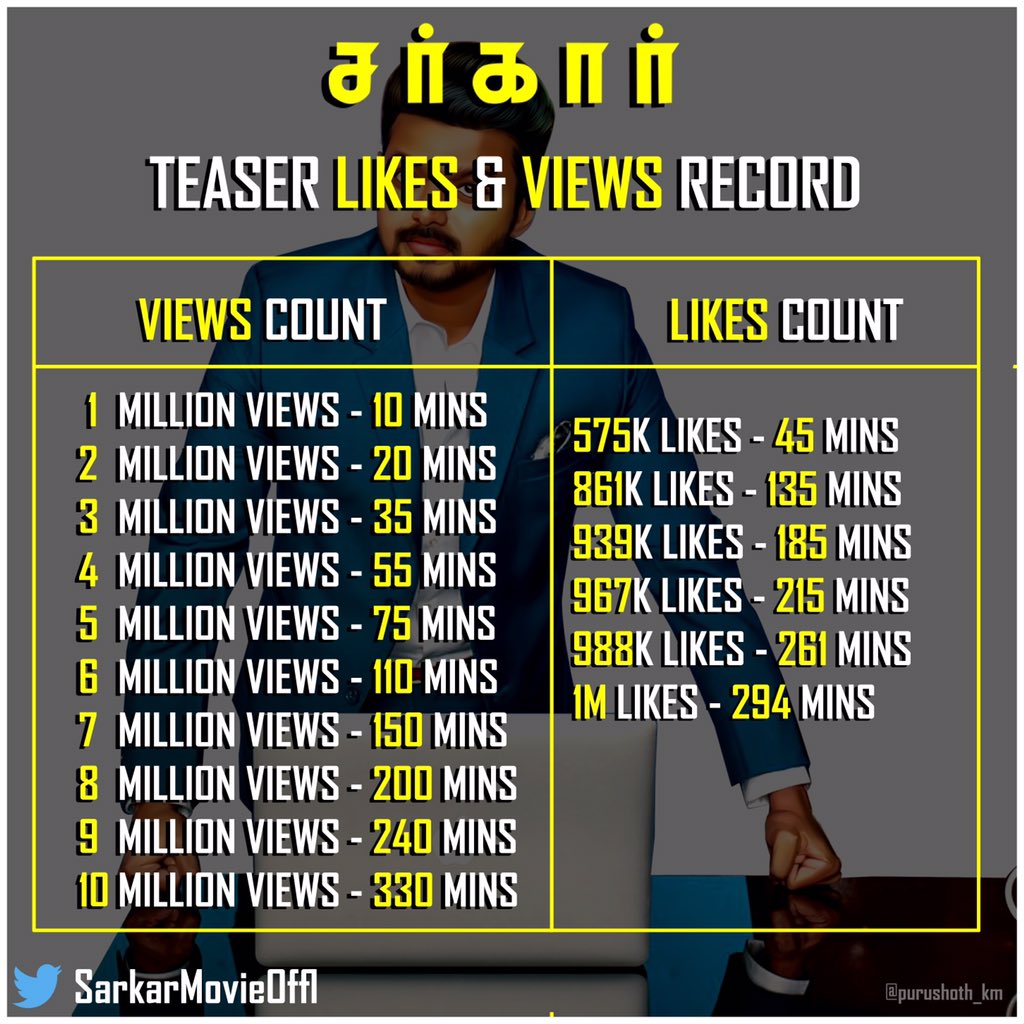 Sun TV tweeted a tweet in twitter saying that
Due to huge traffic YouTube Servers are unable to track the Report of the Video
.
Sarkar teaser also generates one million likes in 294 minutes ie) 4.9 hours. And comments also Unstoppable.
Is YouTube Crash???
Since there were no report by YouTube on saying that server crashed. Because YouTube is a site which Billions of users watching Billion hours of videos everyday. The one thing is that due to increased traffic the particular video report cannot be generated.
If server has crashed. It will slow down the entire YouTube.Remember On tuesday YouTube Has gone into Massive Outrage. and it went down for one hour....
Follow
TheNextSpy