Asus, Which is the 6th world largest brand manufacturer of Laptops, Pc, Mobiles etc is compromised into a massive Cyber attack targeted by the hackers. It has attacked more than
one million devices worldwide
. It is also considered as
one of the largest cyber attack taken place in Asus
. In this attack, hackers target the Asus brand users by injecting Malware in the
Asus Update Servers
.
When this Attack happen??
This attack took place in the month between
June and November in the year 2018
. But this attack was imposed in the month of
January 2019
. Does this show that how Asus Security is maintained??. Because After the six months of attack Asus has found that their systems are compromised by hackers. But this came to the
media by March 2019
.
How this attack happen??
The attack was made by the hackers targeting the Asus update Servers. Because on compromising the Update server with malware or trojan virus. Hackers can gain access to the user's Systems completely. By implementing Fake update to its users.
What this attack does??
Every Asus Laptops, Pc, Tabs are implemented with an Update tool called us Asus Live update. This tool was predefined or Default application that will be found on all Asus Laptops, Pc, Tabs. This Tool will update automatically When any new update was launched by Asus. The Tool checks the update for System Bios, Drivers, and applications. If hacker gain access they can get into your system completely.
Why This is undetected for So Long??
Hackers intrude trojonized malware with the Signed Legitimate Asus Certificates(
ASUS Tek Computer Inc
). The malware updates happened on official
liveupdate01.asus.com
. Since these are the previously used update links by Asus. So users are also unable to find out.
Note:
Please verify each update manually to safeguard your device. Don't blindly update things.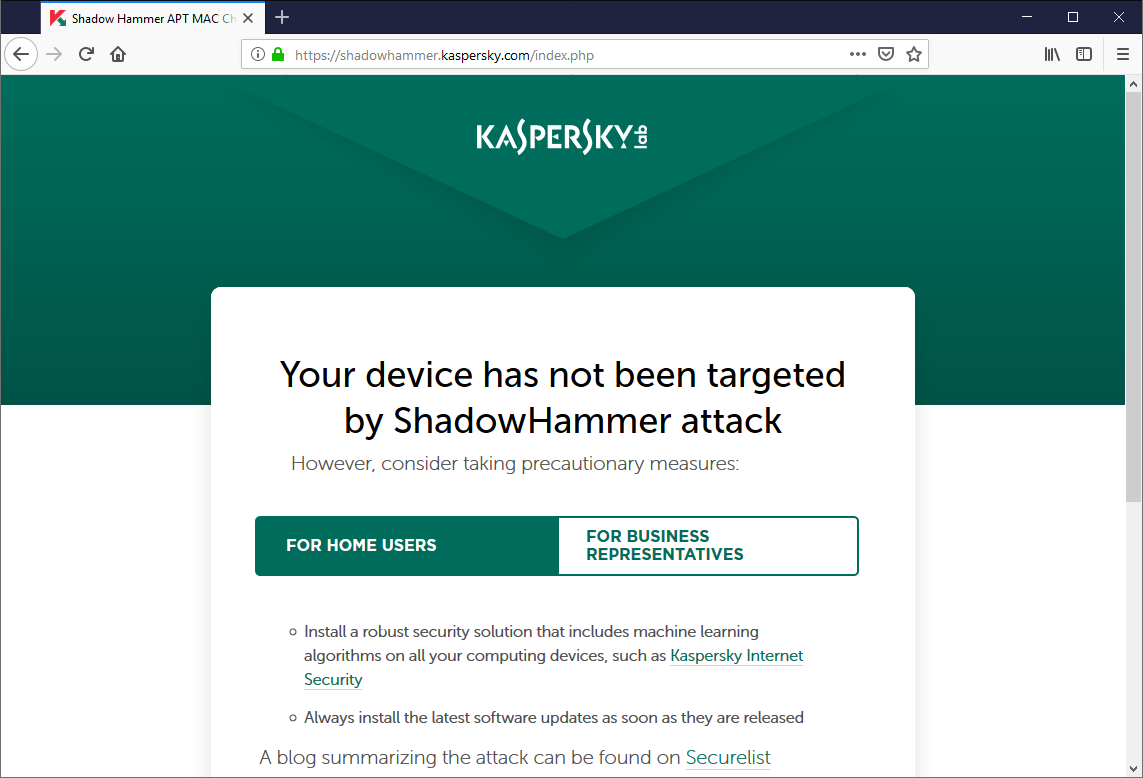 How to Check your system is Safe??
Just enter your system
MAC
address and click enter.
It shows whether your device is safe or not...
TheNextSpy