TikTok is banned in India. Users of the TikTok are frustrated by this ban. First of all, I need to say this ban is just a beginning because TikTok app is removed only in the
Google Play Store and Apple App store
. But till
now it is available in the third party websites. And other better way to use TikTok is to Connect via VPN.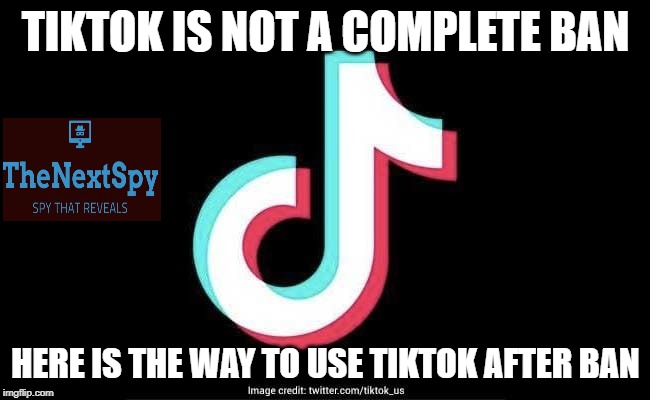 In this post, I have to mention some of the easier ways to download and use TikTok without any trouble after the ban.
Download from third party websites
Downloading from third party websites may lead some type of malware when you download these apps your smartphone may be Completely affected. So please verify third-party websites.
Here are some of the websites to download TikTok
Apkpure - Click here to download

TikTok

Uptodown - Click here to download

TikTok
These are some of the websites Which are popular and completely risk-free from the virus.
Download TikTok by using VPN
Just Download Snap VPN from play store.
Click here to download

Snapvpn

This VPN is completely free.
Connect it to other country servers but not connect to India Servers.
Now download the TikTok app.
Enjoy.
Another Easy way is that Just search in Google TikTok apk. Done with it.
enjoy. Hope I think this will be useful.
Share and Support.
TheNextSpy..